October is almost here; and despite periodic complications in formatting due to COVID, that means the return of the League of Legends World Championship! As opening week is coming up, now is the time to review and refresh the knowledge of the teams joining up for this huge tournament; especially when a majority of them are from smaller regions. So without further ado, here's a pseudo-condensed overview of the teams participating in the play-in stage, as well as a few matchups to look out for.
Teams
Group A
Team Liquid – 3rd Place NA LCS
After a disappointing spring season, falling from first to ninth, Team Liquid made a big roster change. And with the removal of Doublelift, the player they built their whole team around, they're looking as solid as they did as NA's first seed. But their identity as a solid team that makes few mistakes is still there, and their proactivity is still missing. This can go one of two ways in a group full of wildcards: either they're ready for shenanigans, and none of them work, or they're caught off guard, and once again, don't advance past their starting place.
Starting Roster:
Top – Impact
Jungle – Broxah
Mid – Jensen
ADC – Tactical
Support -CoreJJ
MAD Lions – 4th Place LEC
MAD's year has been as crazy as their playstyle. After an optimistic start, they took down G2 at the start of spring playoffs. But they lost the hype as quickly as they gained it, getting blasted by the same team they had just beaten. For a majority of the summer, they were the LEC's best. Kaiser and Shadow ruled over the rift, taking down the best support-jungle duos in the world. But they collapsed once again during the playoffs. In a meta ruled by the support and jungle positions, everything looks great, but which MAD will show up?
Starting Roster:
Top – Orome
Jungle – Shadow
Mid – Humanoid
ADC – Carzzy
Support -Kaiser
INTZ e-Sports – 1st Place CBLoL
In an intensely-competitive CBLoL season, INTZ were able to ride a wave of momentum through the playoffs, and to this World Championship. However, the season as a whole wasn't too convincing, finishing at a measly 18-12, and averaging a gold deficit at fifteen minutes. Brazil was made famous as a region following a couple of impressive underdog performances, but can this season continue that legacy? We'll have to see.
Starting Roster:
Top – Tay
Jungle – Shini
Mid – Envy
ADC – Micao
Support – Redbert
SuperMassive Esports – 1st Place TCL
SuperMassive are the consistent representative for the TCL, but have yet to make a huge run on the world stage. Zeitnot and Snowflower are well-known around the world for their hard-carrying potential, but will still need some decent help from the rest of the cast to upset most of the teams in this group. The addition of veteran jungler KaKAO does help their standing, and we know their potential from their 2018 victory against semi-finalists, G2, but without consistent international play, it's hard to imagine a deep run.
Starting Roster:
Top – Armut
Jungle – KaKAO
Mid – Bolulu
ADC – Zeitnot
Support – Snowflower
Legacy eSports – 1st Place OPL
OPL fans often find themselves both proud and disappointed around this time of year. Oceania as a region is slowly gaining more respect through players like FBI, but has yet to show its true strength in a full team's performance. This year could change everything, and with the stunning consistency Legacy has shown, I wouldn't be surprised. Their bottom lane duo has some of the best stats out of all the play-in teams, and Topoon is probably the best statistical top laner in this group. The question is over how these stats will transfer over.
Starting Roster:
Top – Topoon
Jungle – Babip
Mid – Tally
ADC – Raes
Support – Isles
Group B
LGD Gaming – 4th Place LPL
LGD surprised everyone with their deep run into the LPL playoffs, as they barely made them in the first place. After besting former world champions, iG, they managed to find themselves here once again. Their team of veterans should be more than enough to carry them through this group, but a team that rises this quickly could also easily fall.
Starting Roster:
Top – LangX
Jungle – Peanut
Mid – Xiye
ADC – Kramer
Support – Mark
PSG Talon – 1st Place PCS
The PCS's international standing has only gone down in recent years, and every new tournament is a chance to change that. But sadly, the roster change of Uniboy and Kongyue will be yet another hurdle for this team to jump over. The region has yet to miss a worlds group stage, but this is the year that it's most likely to change. PSG are a talented team, and a talented org, but they're going to have to pull some strings to get out of this group.
Starting Roster:
Top – Hanabi
Jungle – Kongyue*
Mid – Uniboy*
ADC – Unified
Support – Kaiwing
*Substitute for play-ins only, while starters are in quarantine
Rainbow7 – 1st Place LAT
Rainbow7 are a team full of talented players, but at the end of the day, most of the focus comes down to the bottom lane. With over a 30% damage share, Leza seems to lead the way in terms of carrying. For everyone not named LGD, this group could go anywhere from here, so a few sneaky game steals could easily net a solid second place. So with the crafty champion pool of Leza, recently pulling out both Karthus and Sona, this seems like a prime time for some good experimentation.
Starting Roster:
Top – Acce
Jungle – JoseDeodo
Mid – Aloned
ADC – Leza
Support – Shadow
Unicorns of Love – 1st Place CIS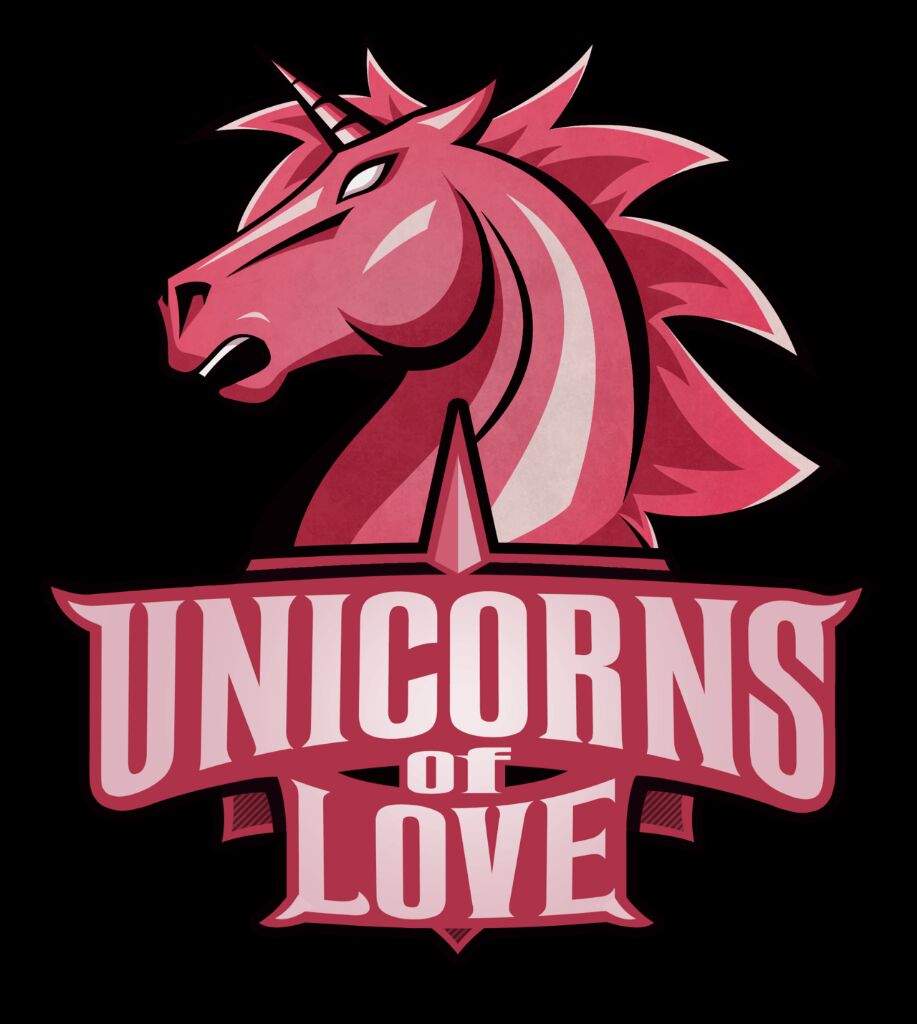 The Unicorns of Love have been a staple in professional League of Legends play, since the birth of the org. It's hard not to be, with that kickass name and logo. But they've yet to see true success outside of their domestic performances. This is the year that looks to change everything, as they've only dropped two games in all of 2020. It's hard to predict what their skills will look like against better opponents, but barring a Cloud9-esque collapse, this should be an easy second place for them.
Starting Roster:
Top – Boss
Jungle – Ahahacik
Mid – Nomanz
ADC – Gadget
Support – Santas
V3 Esports – 1st Place LJL
Japan was once a region with a lot of expectations, in comparison to their other minor peers. But after a few lackluster performances in the play-in stage, not many are excited anymore. Lucky for the LJL, they have a new representative in V3, taking over DFM's old reign. Their jungler, Bugi, is maybe the most impressive statistical jungler, not just in the play-ins, but in the whole world tournament. If they can take that advantage to the bank, not much can stop them.
Starting Roster:
Top – Paz
Jungle – Bugi
Mid – Ace
ADC – Archer
Support – Raina
Fun Matchups
TL v. MAD – Sept. 25th, 7AM CST
Despite NA's relatively-weak display throughout the rest of the season, TL still comes in as a giant for this group, alongside MAD Lions. Until an LCS representative gets knocked out in the play-ins, that's just the natural state of things. This game could then, very-well decide the winner of this group, if the two teams manage to go undefeated for the rest of the round-robin. It's even more interesting when looking at their individual playstyles, with TL as the rock that makes few mistakes, and MAD being the uncontrollable freight train of aggression. MAD lost that matchup late in the season, against the LEC's equivalent of TL, Rogue, so we'll have to see if the same is true here.
UOL v. PSG – Sept. 26th, 7AM CST
Taiwan has been seen as the fifth best region in the world for some time, and they continue to prove they're just slightly ahead of other minor regions. But each and every year, they get closer and closer to being overlapped by others. UOL is entering this tournament with arguably the best resume, when looking at dominant victories, only dropping two games total, over spring, summer, and both playoffs. And PSG's roster issues, forcing two new additions to the squad, will most likely prove problematic. If there's going to be a year where Taiwan is finally overtaken, it's this one.
LGD v. V3 – Sept. 27th, 3AM CST
LGD will be huge favorites entering this match, and for many reasons, they should be. But V3's jungler, Bugi, sports the best stats page of any jungler in this tournament. If they can somehow leverage this over their opponents, the importance of objectives like dragons could easily win them a quick match. With his veteran status, Peanut will most likely be prepared, but in the case that he isn't, this could get very wild very quickly.
LGC v. SUP – Sept. 28th, 6AM CST
For most teams in this group, it's a race for third place, and these two are the ones most likely to fight for it. The two bottom lanes both have outstanding performances this year, and whichever duo can come out on top will provide a huge boost to their team. And in the top lane, you have a strong carry top laner for Legacy, and a strong weak-side top laner for SuperMassive. The playstyles should make for an interesting game, and it's also the last game of the round-robin.
Play-ins start on Sept. 25th, at 3AM CST