When you talk about North American esports, the one team that has to come up every time is Cloud9. Whether it's League of Legends, CS:GO, or even Smash Bros., the organization always seems to find their way into the spotlight. If you turn to League of Legends specifically, you'll find the most consistent team in LCS history; making each World Championship since the team was created (I believe it's seven in a row now). This was true last year as well, as they came second place in the summer split and managed to be the second North American seed coming into the tournament. But all that said, they haven't reached the top of the league in quite some time. Despite finding their way into the playoff finals what seems like every year, they're always just short of success, and being able to hold the LCS trophy. Due to these failures, Cloud9 made more roster moves this offseason than they have in recent ones; swapping out jungle, bottom, and support. But will these changes be enough to push them past TL?
Overall
The first piece in the Cloud9 puzzle is Canadian top-laner, Licorice. Despite being in the league for only two years, Licorice has cemented himself beside Impact as one of the top two top-laners in North America. Entering as a rookie, he was once known only for his strong carry-champions like Kled and Fiora, but has gradually developed his ability to play better role-playing champions like Ornn. If you're looking at pure mechanical skill, he's got it, outplaying top-lane legends like Kiin in the 2018 World Championship, and even Wunder this past year. He's had his fair share of laughable games; like his meme-worthy loss as Lucian top against Huni, but generally speaking, he's the most dependable and versatile top-laner (in the regular season) that North America has. His achievements aren't top-of-the-world level, but attending the past two World Championships, winning Rookie of the Split in 2018 Spring, and being named to several All-Pro teams is good enough to show off his abilities.
Apparently-goofy top-laner Licorice.
Cloud9's jungler is another young, home-grown talent named Blaber. Blaber's experience and performance in his career is both weird and hard to judge. Though he's played many on-stage games, he's never actually held the starting role; sharing it with Svenskeren throughout the past two years. But in his limited stage-time, he's gained a reputation for unrelenting and sometimes ill-advised aggression. When it works, he looks like the best jungler in the league, but when it doesn't, he can end up as the opposite. His success has been as inconsistent as his play; most notably winning several big games in 2018, but his history in 2019, and more specifically the World Championship, was poor. He's known to be a solo-queue God mechanically, creating many highlight reels just on Doubelift's stream, so we know he has the potential. He just needs to play in a way where we can always see it.
Mid-laner Nisqy is the first non-resident mentioned so far, adding to the long list of European mids in North America. Prior to his placement on Cloud9, many saw him as a middle-of-the-road mid (haha) in Europe. He was a large carry on Splyce; a playoff team; but was nowhere near as mechanically gifted as Caps or Perkz, placing him at least a tier below the best. But since then, he's changed certain minds. His task of replacing All-Star Jensen this past season was something many thought he couldn't do, but by the end of the season, he was six votes away from overtaking his position as the number one All-Pro mid; showing that many people, including experts, believe him to be the best. Glancing at individual, on-on-one skill only, I'd still place him behind certain people like Bjergsen and maybe even Froggen, but taking a look at his overall team-play is what really puts him up there. Nisqy often sacrifices his own lane to take advantages in others, shoving his lane to duo-gank a lane with the jungler; and it results in great results for the team, while sacrificing his own statistics.
Happy Nisqy.
Joining his European brother Nisqy is now-Cloud9 bot-laner, Zven. He has been the main topic of conversation regarding the new C9 roster coming into 2020. If you asked someone a couple of years ago, they would've put Zven towards the top of best bot-laners in the world. But after his disappointing performance on TSM over 2018 and 2019, many don't know how good he is in comparison to other North American players. Back in Europe, in his time on G2 and Origen, everyone feared his potential as a carry. I remember even before that, people were discussing him and his highlights in European Challenger Series, as he was racking up pentakills on Kog'maw. This would only continue, dominating first domestically and even a bit internationally, winning several different splits, and earning the title of the best European bot-lane duo with Mithy. But TSM was a whole other story. Even though they've maintained a decent domestic team, TSM has not impressed overall. They've failed to make it to Worlds, they've failed to win a title, and Zven has taken most of the blame. Many bad pick-offs and misclicks sent the message he'd become washed up. Cloud9, however, believes differently. Head of Cloud9, Jack, has stated many times that TSM has become the "Talent Suppressing Machine," when taking Svenkseren a couple of years ago, and turning him into an MVP. And historically, Cloud9 has seen outstanding talent and made the best of them. So despite recent performances, I believe Zven has the capabilities to be the second best AD in North America.
The other addition to Cloud9 this offseason is support Vulcan. Vulcan is another young, North American talent; something Cloud9 seems to be full of this season. 2019 was his debut year, and he managed to impress. His initial success with Clutch Gaming was limited, finishing in ninth place on the year. But he was a part of their miracle-run from that ninth place, to an eventual third place and World Championship appearance. The main part of that success was the success of their bottom lane, and strong ability to teamfight; two things he was a big part of. In the lane itself, his ability to land thresh hooks and other engaging skill-shots was incredible. And carrying that outside of lane, his flanks and engages on champions like Leon were also wonderful. So being at the center of their random, but huge success brought Cloud9 to eventually pick him up. I don't think last season he was the best support in NA, but I think he probably has the most untapped potential out of any of the ones out there. And as stated earlier, C9 is notorious for getting that potential out of their players.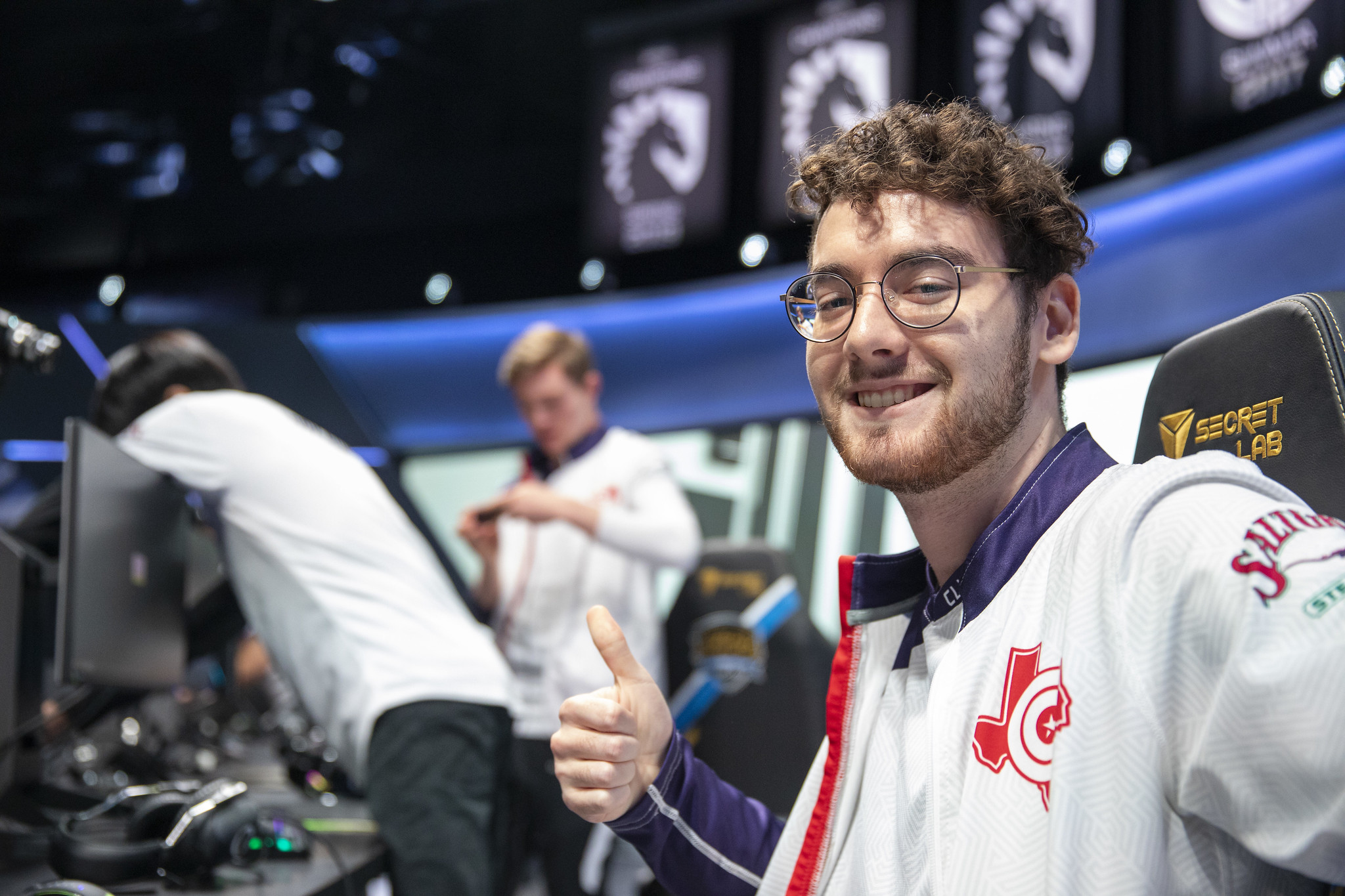 Vulcan on Clutch Gaming.
Synergy/Teamwork
Cloud9 is an organization known best for their ability to be a complete, and cohesive unit. At first, their bonds and Hai's shot-calling were all they relied on. After that, they've been known for creative drafts and team-based decision-making. Because of that consistent reputation, I don't see teamwork being an issue. Even though Blaber hasn't been the starting jungler recently, he has shared time with Sven, and knows the team very well. That means the entire top side of the map is familiar, and they only need to bring in the bottom lane as well. How Vulcan and Zven play together is going to determine a lot, but they've been duoing together for quite some time in the offseason, and I haven't heard anything negative. Both seem like nice guys, and I'm confident they'll work okay.
Coaching is perhaps even better and more guaranteed for the team. Head coach Reapered has been there for over two years now, and is often credited for their consistent success. Though his decision-making can be confusing at times, regarding players starting or not starting, they've always done well, so it's not concerning to me. Instead, the good things he manages to do include creative and smart drafting, and creating a friendly and fun environment for the players. Adding onto him is coach Reignover, whom I am in love with. His performance as a player dropped off significantly, but his mind in coaching specifically junglers is amazing, and a tool they're lucky to have.
Reignover, coach for Cloud9.
Overall
I may be a bit biased, but I think Cloud9 is stacked heading into 2020. That being said, I do think there are a couple of areas where things can go horribly wrong. If Blaber cannot get more consistent, or if Zven continues his poor performance, they will have large holes that'll need to be fixed. But assuming the top side performs to their standard of last year, they'll be fine. And assuming they can pull a Svenskeren-like trick with Zven, so will their bottom lane. At the very worst, they'll do poorer than last year, but there's no way they're out of the playoffs. I currently have them at number two, but could see them falling to third, fourth, or fifth, depending on other teams' performance, and their own weaknesses.